BHH Suites
We are now dedicating select suites at The Black Hawk Hotel for extended stay–from one month to one year–in an effort to serve our community's growing needs. This is a unique chance to live at the hotel, with our services and staff dedicated to making your stay–however long–comfortable and enjoyable.
Availability
Hotel Lifestyle
Make yourself at home with these amenities and services included with all extended stays.
Concierge
Our concierge is available to you 24/7 to schedule services, or to connect you with what's going on in town.
High-Speed WiFi
1 Gigabit wireless internet service is available in your suite and throughout the hotel, complimentary.
Dedicated Property Management
Our professional Property Management team and online tenant portal will make your home life simple, so you can spend more time on the things that matter.
Downtown
You're in the heart of town when at The Black Hawk Hotel. Enjoy the 60+ events held downtown each year, boutique shops, and the city's best bars and restaurants all right outside your door.
Housekeeping
Let us take care of the upkeep for you; schedule housekeeping services through our concierge for a one-time treat or on a recurring schedule.
On-Site Laundry
You'll have complimentary access to our on-site laundry facilities, or, schedule to have your laundry done by hotel staff.
Local Coffee and Tea
We proudly serve a rotating selection of coffee and tea from local coffee shops and tea cellars, available complimentary in the hotel lobby.
Bar Winslow
Our prohibition-inspired bar is known for seasonal craft cocktails and good times. Open daily from 4-midnight.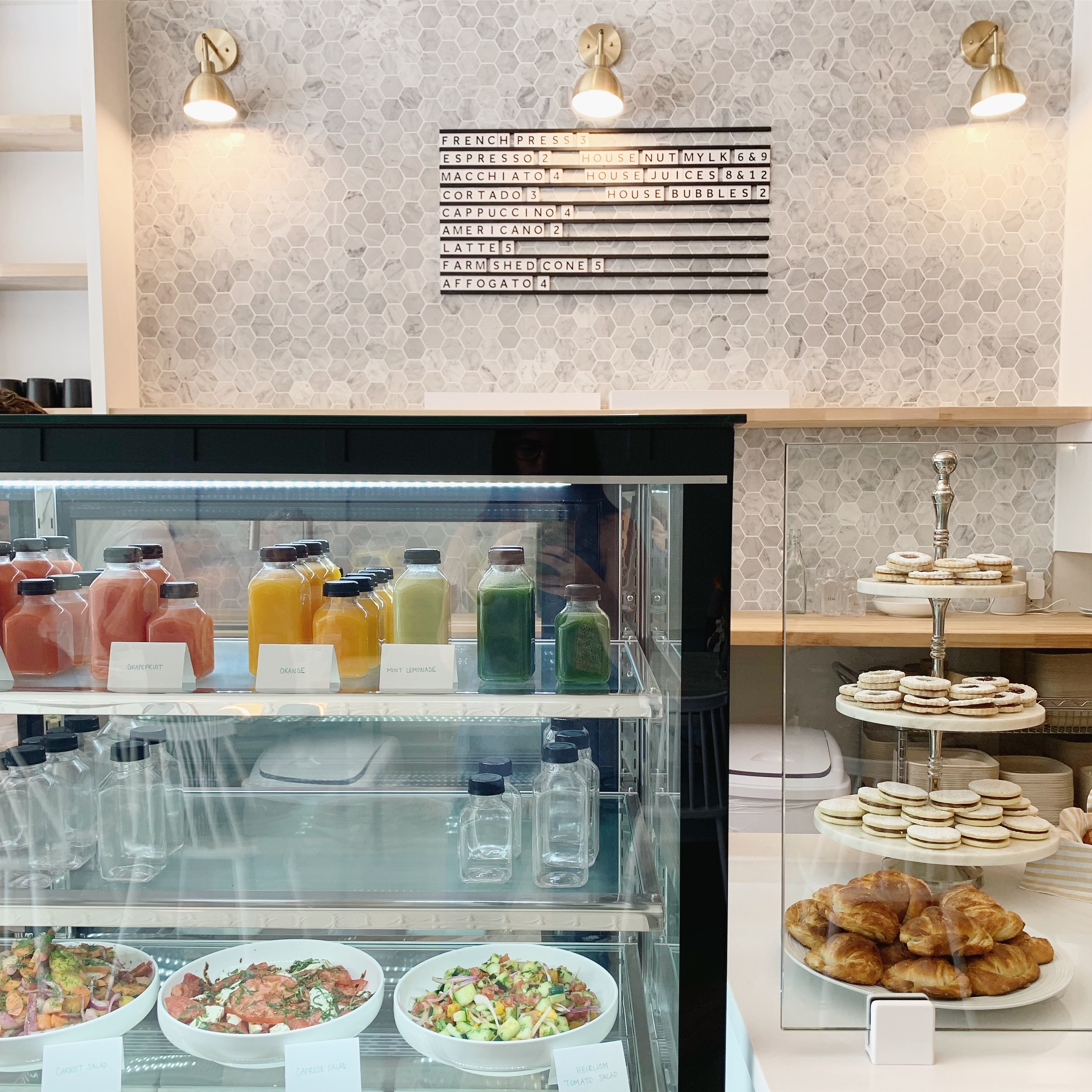 Farm Shed
Our on-site cafe + marketplace is the perfect spot for breakfast, lunch or a quick snack to-go. Open 7:00 a.m. to 3:00 p.m. Tues-Sun.
Community Rooms
Enjoy access to community rooms a block away at River Place, including the party room, rooftop patio, dining room, theater room and fitness center.
Mill Race Membership
You'll get a complimentary After Hours membership to Mill Race, where you'll find meeting rooms, quiet work space, and coffee to fuel your day.
Fitness Center
Have access to the River Place fitness center located two blocks from the hotel. The fitness center is equipped with cardio machines and free weights.
Choose Your Suite Spot
Each suite at The Black Hawk Hotel is unique. We suggest scheduling a tour to choose the one that's right for you. Each suite is appointed with a kitchenette, under counter refrigerator, and flat screen TV. All utilities are included, as well as Gigabit wifi and access to our on-site laundry facilities.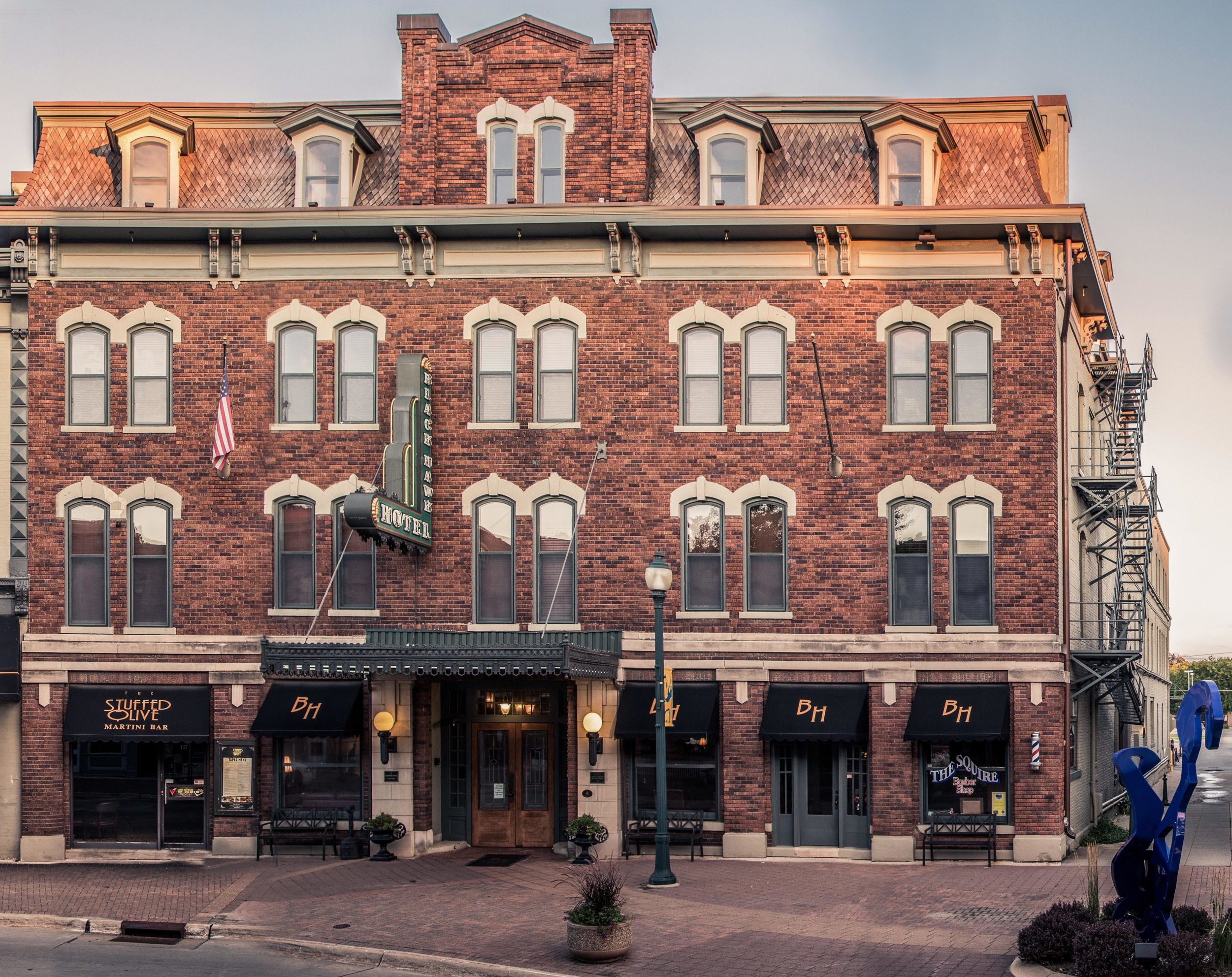 Suite Pricing
$600 – $800 per month depending on suite size
Electric, gas, water/sewer, trash and Gigabit internet service included
All amenities and services listed above included
Optional Services
Furnished suite +$150 per month
Month-to-month flexibility +$100 per month
Private lot parking +$25 per month
Extend Your Stay With Us.
Now taking reservations.
Get in touch with us to schedule a virtual or in-person tour to choose the suite of your dreams. See you soon!
Get In Touch